Launching your own perfume. (Are you sure?)
Posted on
Do we make it look easy?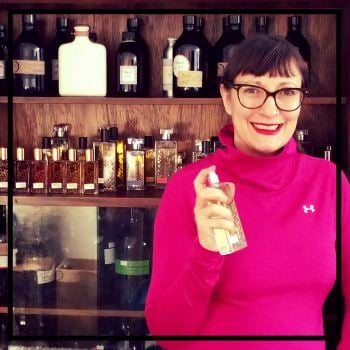 We've learned how to make and sell perfume, legally, complying with the EU regulations. Today two of our perfumes have been shortlisted for the UK's fragrance awards.
It's not easy, but we love it. Have we given the impression that it's a complete doddle?
Every day we get calls and emails from people asking for advice on how to do it themselves, so we've decided to tell you how. Just not here…
How did we get here?
In five and a half years we've built a very small but quite interesting perfume company with a huge range of scents and a constant need to make more and more. People ask where the ideas come from. Really, the difficulty is turning off the flow. Every day, there's something I see, touch, smell of course, hear or feel that makes me want to blend a new one.
We make them for our own range, for other brands, for private customers, for events, corporations and weddings.
Today we found out that two of our fragrances, Maxed Out and Midnight in the Palace Garden, have been shortlisted for best indie scent in the Fragrance Foundation's 2016 Awards. We crowdfunded them last year. 131 people backed us, had the courage to pay up front for perfumes that didn't even exist, to help us buy unusual materials, some expensive and some not, so I could create exactly what I wanted.
Maxed Out was also one of LuckyScent LA's top scents of 2015, and Dirty Honey won the EauMG award for best small niche fragrance 2015.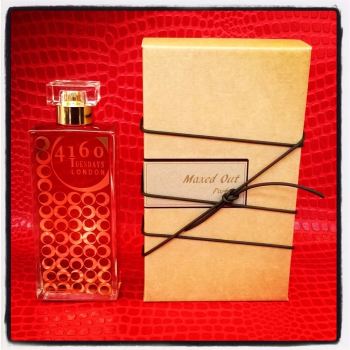 Thanks to all of you, these perfume not only exist, they are winning things. We're doing it again this year, by the way. You can back the Four Mysteries here.
So, mustn't grumble. But it's a start-up. It's like pushing a log up hill. Let go for a moment and it could all go crashing down again.
I was discovered by Odette Toilette; she invited me to bring some perfumes to her Speakeasy Scents Scratch + Sniff. Jo Fairley was in the audience and wrote about me. Claire Hawksley from Les Senteurs was there with Nick Gilbert, who kindly talked Claire into stocking six of our fragrances.
It took 10 months before I managed to get them all legal (IFRA and EU) so we could fulfil the order. It was another two years before we worked out how to ship overseas to IndieScents and LuckyScent who also wanted to stock the range. As I'd been working for Lush (not as a perfumer though, as a writer) and they operate outside the UK perfumery establishment, I found out later that I was regarded as a maverick upstart. I probably still am. But I'm a maverick upstart with a love of regulatory compliance, with a sense of responsibility and a strong desire to get things right. (I was the kind of kid who would get very upset if I got less than 96% in a maths exam.)
The Society of Cosmetic Chemists were marvellous though. I can't praise them highly enough; they sent me in the direction of their members who could get my perfumes through their EU regulatory hoops.
Anyway, off we went.
Now, we get calls and emails every day asking if people can pick our brains for five minutes, or just ask a quick question about launching a perfume.
I've had to learn how complicated it is; it's complicated. But perhaps we don't make it look difficult because we enjoy ourselves so much.
Here are some of the questions we've been asked:
"I've made a perfume that's 20% rose absolute so I just write 'parfum' on the label and it's legal isn't it, because it's all natural?"

"I read that perfume costs about £5 a bottle, so will you make me 20 bottles for £100?"

"How many bottles would Harrods want to buy off me in a year?"

"My friends say the perfume I've made is the nicest thing they've ever smelled. Now all I need is to design a bottle and get the box printed, isn't it?"

"Can I have the number of the buyer at Fortnum & Mason?"

"IFRA's voluntary so I can just ignore it, can't I?"

"Will you make me a perfume with no chemicals in it?"

"How do I ship to the US?"

"How do you get a thousand Twitter followers?"

"How do you do the EU regulations?"

"I've got a bottle designed. I need 100 of them. Where do I get it made?"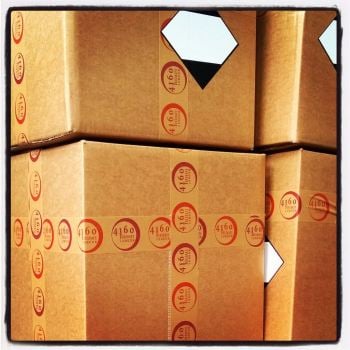 We want the indies to take over the world. We want to unleash the creativity and the new ideas and to have indie scents become the norm. Strength in numbers. An alternative to the mega brands.
But we do want them to be legal, and to be safe. Just bunging a load of rose, jasmine, bergamot and oakmoss into a bottle isn't going to cut it, not in the EU. (And if you think that not being part of the EU would help, you're wrong. The man in charge of pushing through the last round of regs was British. Imagine the damage he could do if he didn't have the French to argue against the next round of regulations.)
So we're going to be running a workshop/seminar/bit of a chat about it all:
The 4160Tuesdays Brain-Picking Event
The first sessions will be on 30th June and 31st July 2016, with a follow up in September.
What we'll cover:
Do you really want to launch a brand, or just own a fragrance?

DIY or use an experienced perfumer? Most indie companies don't make their own, despite what they imply.

Formulating for IFRA and for EU compliance

Cosmetics Safety Reports, Product Information Files and the EU Portal

Getting what you want from a perfume company

Making your packaging legal

Distribution and shipping regulations

Social media, PR and marketing

Costings – the maths you need to know to run a perfume business

The reality of retail

Suppliers, contacts, information sources
If this is for you, get in touch. These days, thank goodness, our brains are too busy to be picked on an individual basis, but if you'd like to come over to Acton and join in, take a look at this.

If you'd like to learn online, then take a look at this.