We'd like to help you reuse our bottles, and to cut down the use of caps and boxes. We know this is a bit of a faff, as you'll have to send the bottle back for a refill, so we're happy to offer you a discount as an incentive. We've thought about this a lot and we've found a way to make it work.
Most perfume companies can't do this as they don't do their own manufacturing, and they don't keep their own supply of spare perfume. Plus, unlike us, they fill hundreds of thousands of bottles at a time on a lovely fast automatic line. We have Arthur to do ten at a time. (See below.)
Shops can't do this as they don't have the tools, or the perfume. At the moment we can offer this to people who send their bottles back to us; our retailers aren't able to do it for you.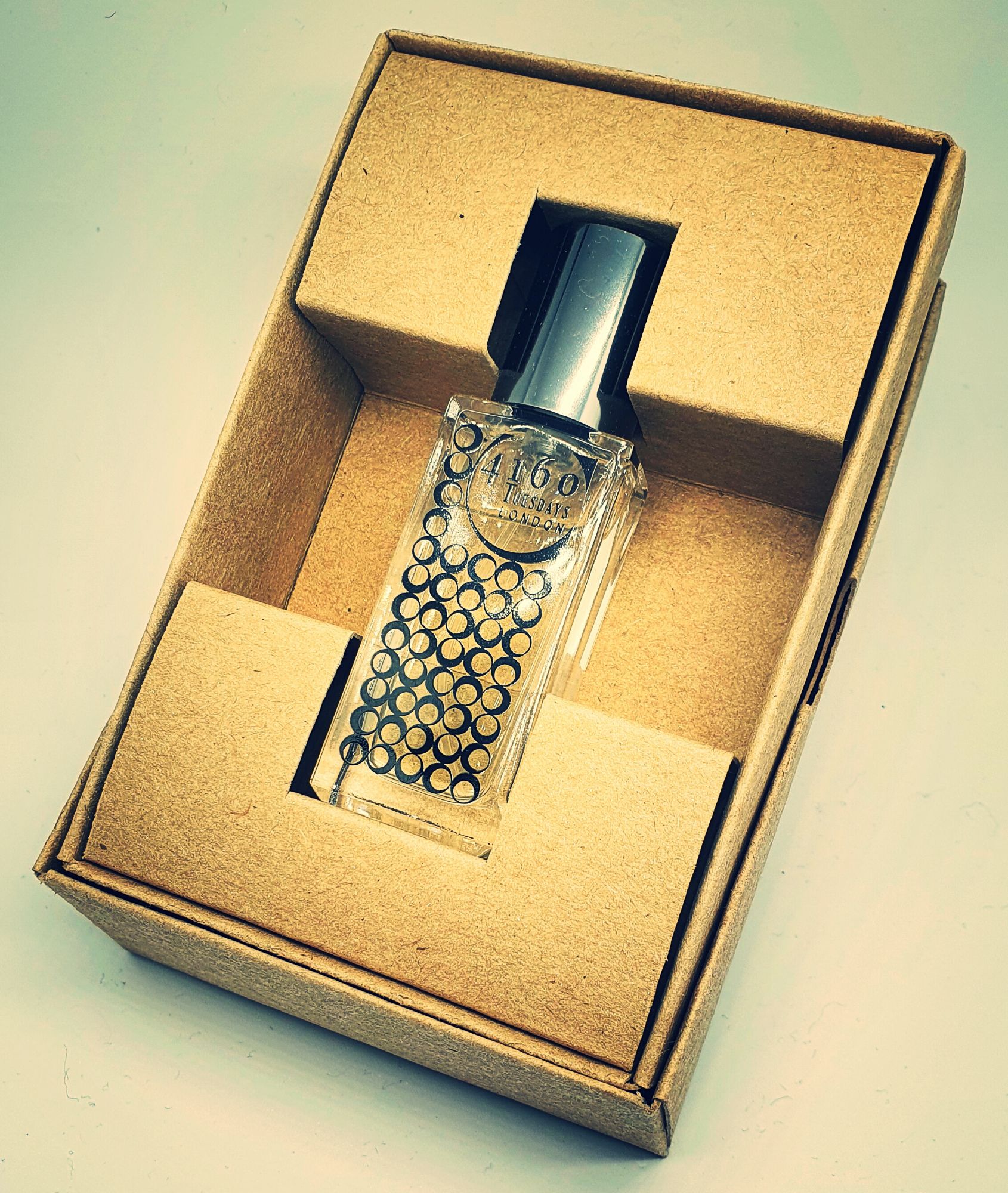 We'll give you 5% discount off our 15ml, 30ml, 50ml and 100mls if you choose not to have a cap, and use one you've got already. (Most indie brands caps fit each other's bottles as we all get them from the same supplier.)
The code: lidforlife
We'll give you 10% discount if you'd take your 15ml, 30ml, 50ml or 100ml perfume bottle with a pump, but without a cap or a box. Please ask for the code; we can no longer publish it here, because clickbait sites publish them
Our 15ml, 30ml, 50ml and 100ml bottles are more tricky to refill, as the pumps are claped over a ridge on the bottle, but we've got the tools to take them off and get them back on again. Post the empy bottle back, order a replacement, and get 25% off.
Please email us to ask for the code; we would publish it but websites harvest these and people use them hoping to get 25% off a brand new bottles for no reason, and it never ends well. Thank you for going to the bother.