ABOUT OUR PERFUMER SARAH MCCARTNEY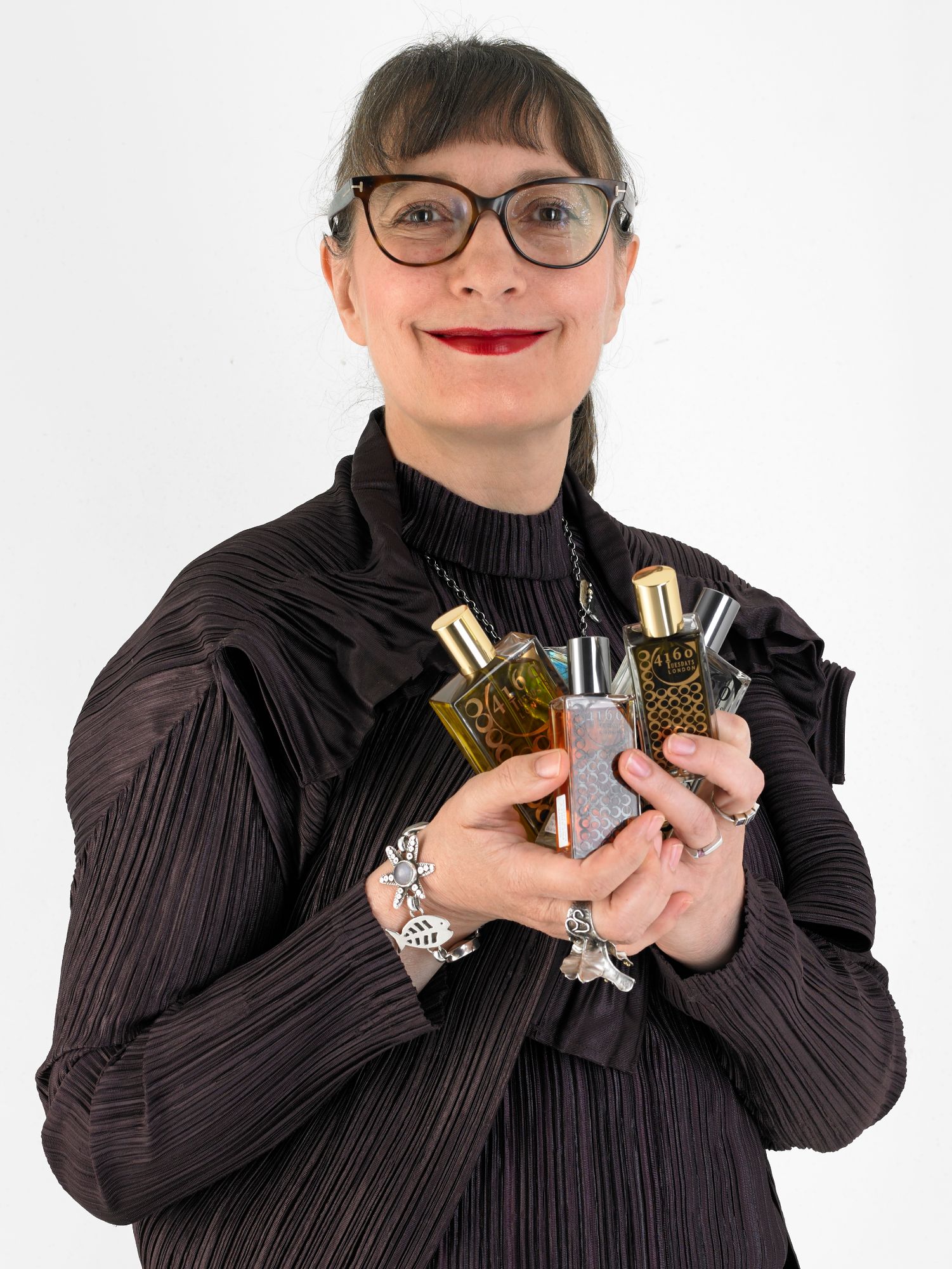 Born within the sound of the North Sea crashing on Saltburn beach. 75% Teesside, 25% Cockney. Boro supporter, yoga teacher, clarinetist, and writer of books. Guilty pleasures: playing on the swings at the park, red lipstick, cosy crime novels, craft beer, Eurostar.
As a child, I did not make perfumes from rose petals. That was for softies. I made magic spells and wanted to be a witch when I grew up. When I was 16 I bought a bottle of Diorella and fell in love with perfumery's magic powers. Since I started to make my own scents, I've been attempting to create my own ideal citrus chypre. I studied maths and sciences, practised music and French and wrote books on brands and their evil twin (counterfeiting) and online marketing.
For 14 years I was the head writer for Lush while the company grew from four shops - one in Poole and three in London - to 700 worldwide. I was writing 50,000 words every three months for the Lush Times, aiming to encapsulate the products' scents in their descriptions. During that time, I bought and read 200 books on essential oils and herbalism.
In 2010 years I took some time off to write a novel featuring a problem-solving perfumer. In it, I described the scents that she made and I wanted to have them available for people to smell. So I set off on a quest to see if I could buy them. This turned out to be impossible because no one was making exactly what I wanted, so I started another quest to see of I could make them instead. Of course that turned out to be even more difficult, but once I'd started, I just kept going. 4160Tuesdays perfumes is the result.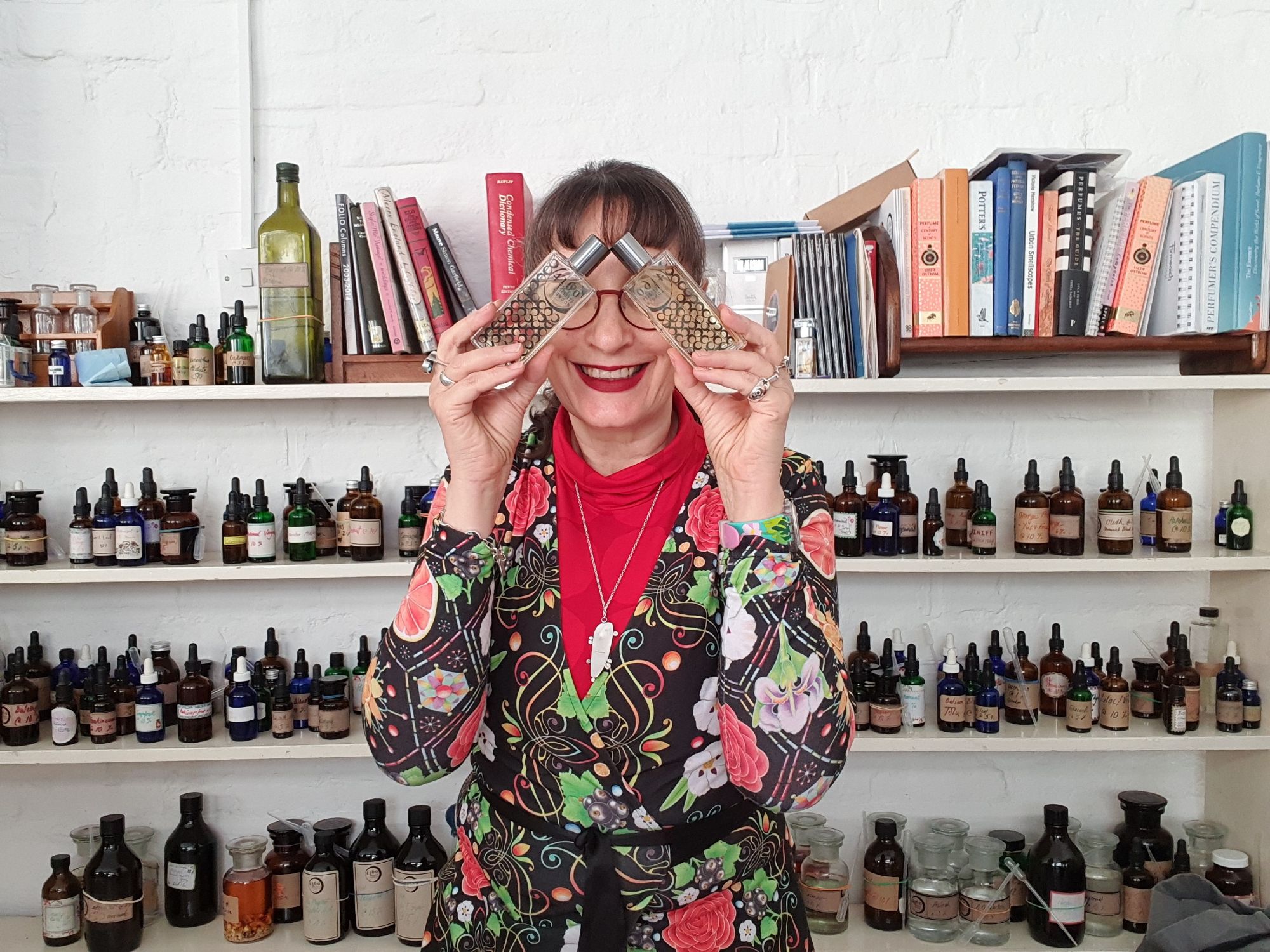 Awards:
2016 Best indie fragrance in the EauMG awards for Dirty Honey.
2016 Stylist Best Beauty Awards. Five stars, and runner up in the indie category with New York '55.
2016 Finalist twice in the Fragrance Foundation Awards Best Independent Fragrance with Maxed Out and Midnight in the Palace Garden
2017 Finalist twice in the Fragrance Foundation Awards Best Independent Fragrance and People's Choice, with Mother Nature's Naughty Daughters
2017 Finalist in the Fragrantica most innovative fragrance, and the only indie house in the top 10, with Eau My Soul.
2017 Best Indie House - CaFleureBon
2018 and 2019 CalFleurbon hardest working perfumer.