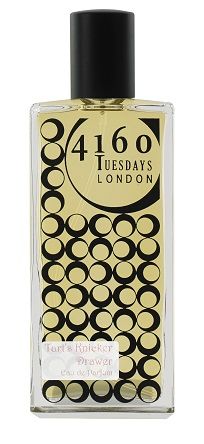 Tart's Knicker Drawer is the fragrance accidentally created by splashing six different 4160Tuesdays scents all over the place while filtering them one evening. Our lovely sophisticated powdery flowery amber is generous with its favours.
A 50s style floral amber, it has the feel of an evening fragrance to dab behind the ears one when you're all dressed up for an evening out dancing the slow foxtrot. We picture it being worn by the women of Mad Men. It's named after Sarah's grandma's phrase* for women she thought were "up to no good", dressed up, going out after six o'clock, smelling like a tart's knicker drawer. It's a voluptuous blend of flowers, amber, fruits, musks and spiced incense.
*Grandma Bain herself wore nothing stronger than 4711 eau de cologne for an afternoon of singing hymns and eating home made cakes at the Sisterhood.