Click below to buy your bottle: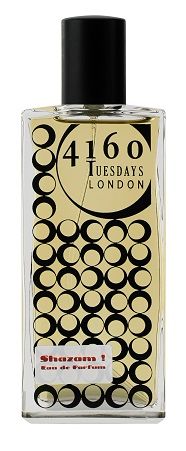 Shazam! is the scent of a magic carpet flying over Marrakesh. It first existed only as fiction,in Sarah's novel, The Scent of Possibility, then she decided to bring it to life.
Its 19th Century style amber base is made with dark labdanum balsam and soft vanillin. Then we throw the whole spice market at it: frankincense, patchouli, pink pepper, juniper berries, tangerines, holy basil, cedar, cardamon and cocoa, and the scent of freshly squeezed oranges.