Click below to buy your bottle: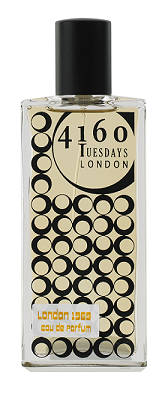 For London 1969 we made three blends: Hyde Park, King's Road and Soho to bottle the feeling of London in the Summer of Love. We use only materials which were available at the time, to create a fragrance that could have existed at the time.
Hyde Park is open, light, sunny and smooth, and uses the new – at the time – synthetic "Hedione" named after hedonistic pleasure. Our groovy, optimistic King's Road is full of citrus fruits and eastern influences. Soho is London's darker side, with animalic notes of ambergris, patchouli and musk. A true unisex citrus.