Perfume making workshops
We run introductory afternoon workshops and more advanced full day workshops.
To find out more and how to book an afternoon workshop go here
If you are interested in our full day workshops. Then go here
We also sell gift vouchers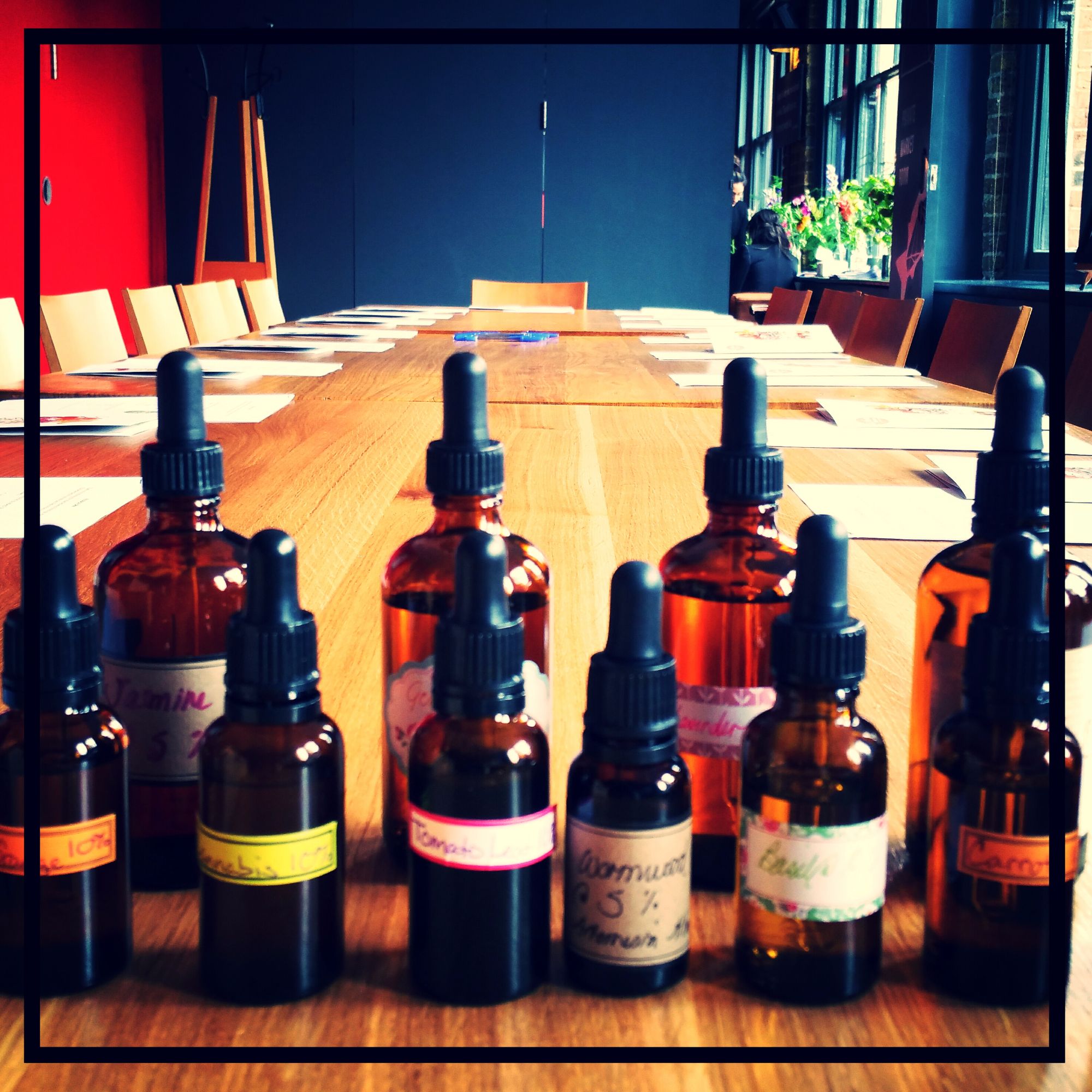 Introductory workshop
Our 2018 introductions to perfume making are moving out of our tiny studio, and into more spacious venues in and around London (and maybe beyond...)Last year's were so popular that we had to add 16 extra sessions during the year.At every event you'll be able to use our own collection of professional materials, both natural and synthetic, and to take away a 15ml bottle of your own perfume.You have guidance and hands-on help from Sarah and an assistant; your afternoon includes refreshments and sample set of 4160 Tuesdays fragrances.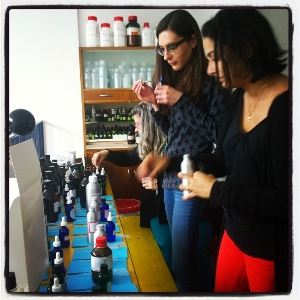 Full day workshop
These are our slightly more advanced days, based at our studio with a maxiumum of eight people. You have morning and afternoon sessions with access to our own materials, both natural and synthetic. You'll take away a 50ml bottle of finished fragrance, and all your experimental blends too.You'll smell a range of materials and learn how to blend them. It can be quite hard work - lots to learn - but you get as much help and guidance as you need from 4160Tuesdays' own indie perfumer, Sarah McCartney.