We're an artisan perfumery. We like to create adventurous perfumes that remind people of happy times and interesting places.
We'd like to help to make the small space around you a beautiful place to be. We can't fix the rest of the world, but if we can wrap you in an invisible cocoon of something you love, it's a start.
We handmake our fragrances in London in batches of 20-200 bottles, and create bespoke scents for people, events and organisations.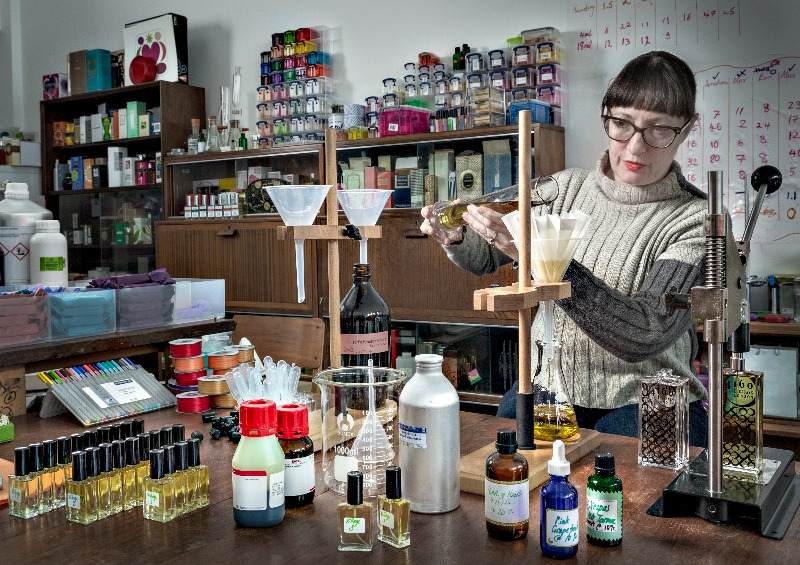 If you're seaching for a scent with character, you're at the right place. You can buy them online here, and in specialist fragrance shops in the UK, Europe, USA, South Korea and Australia. If you'd like to test them first, have a look at our UK and international stockists or pop into our studio for a sniff.
We also run workshops where you can learn more about perfume.
The name: if we live until we're 80, we have 4160 Tuesdays. So on a Tuesday, do something different. At the moment, we're using ours to make perfume.
Read our blog about what we do and how we do it.