New York 1955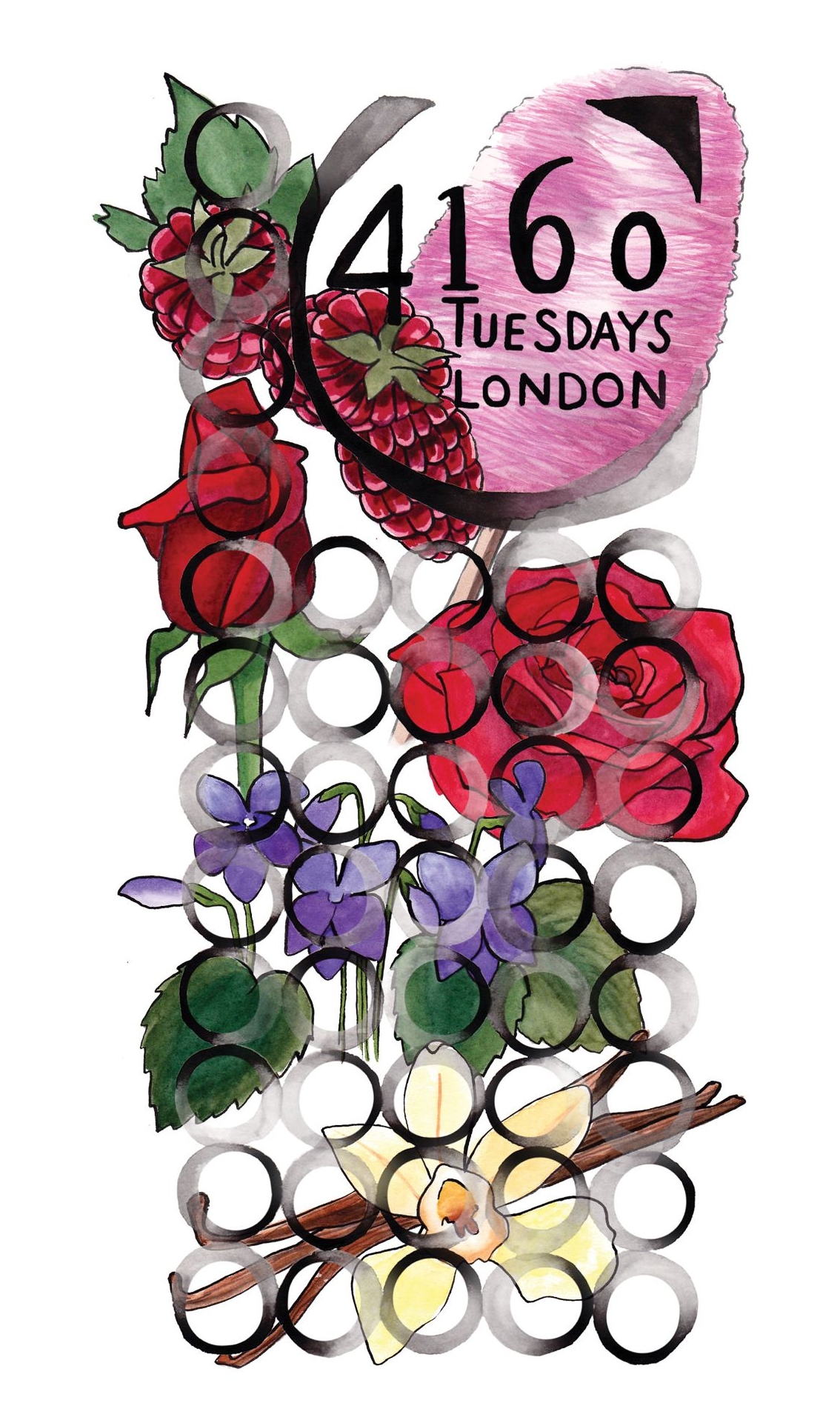 Perfume dialect: floriental gourmande.

Top notes: candy floss.
Heart notes: raspberry, rose, violet
Base notes: vanilla, musk
Ingredients: Alcohol, Parfum, Citronellol, Geraniol, Linalool, Citral, Limonene.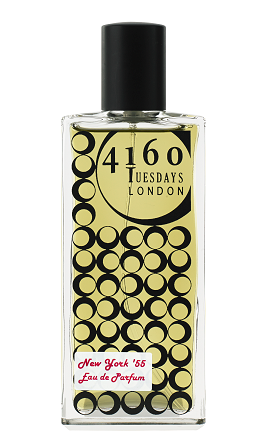 Exuberantly cheerful sweet floral ice cream fruit sundae with candy floss on the side. One of our favourite vintage 1950s scents was Coty's Chantilly, named after the French town famous for its whipped cream and intricate lace. It's a soft strawberry and cream perfume, decorated with crystalised rose and rich with soft sweet musks. For New York 1955 we've transported the desert theme over the Atlantic to a New York milk bar, turned up the volume, piled it with vanilla ice cream and raspberries, loaded it with candy floss, crystalised roses and violets, and smoothed it with soft, huggable musks and ambergris.
New York 1955 is very nicely done and I personally find it incredibly satisfying to wear. The gourmand facets of rose and violet are perfectly presented, and manage to be ditzy and sweet whilst never becoming cloying or puerile. It also has a distinctly retro vibe that is instantly evocative of squeaky-tiled ice cream parlours filled to the brim with bright neon signs and dish upon dish of pastel-shaded sundaes. Everything about New York 1995 is fun and delicious – so much so in fact, I'd happily sit down and enjoy two great big scoops rather than one. After all, pleasures like this are best enjoyed without measure.

Candy Perfume Boy